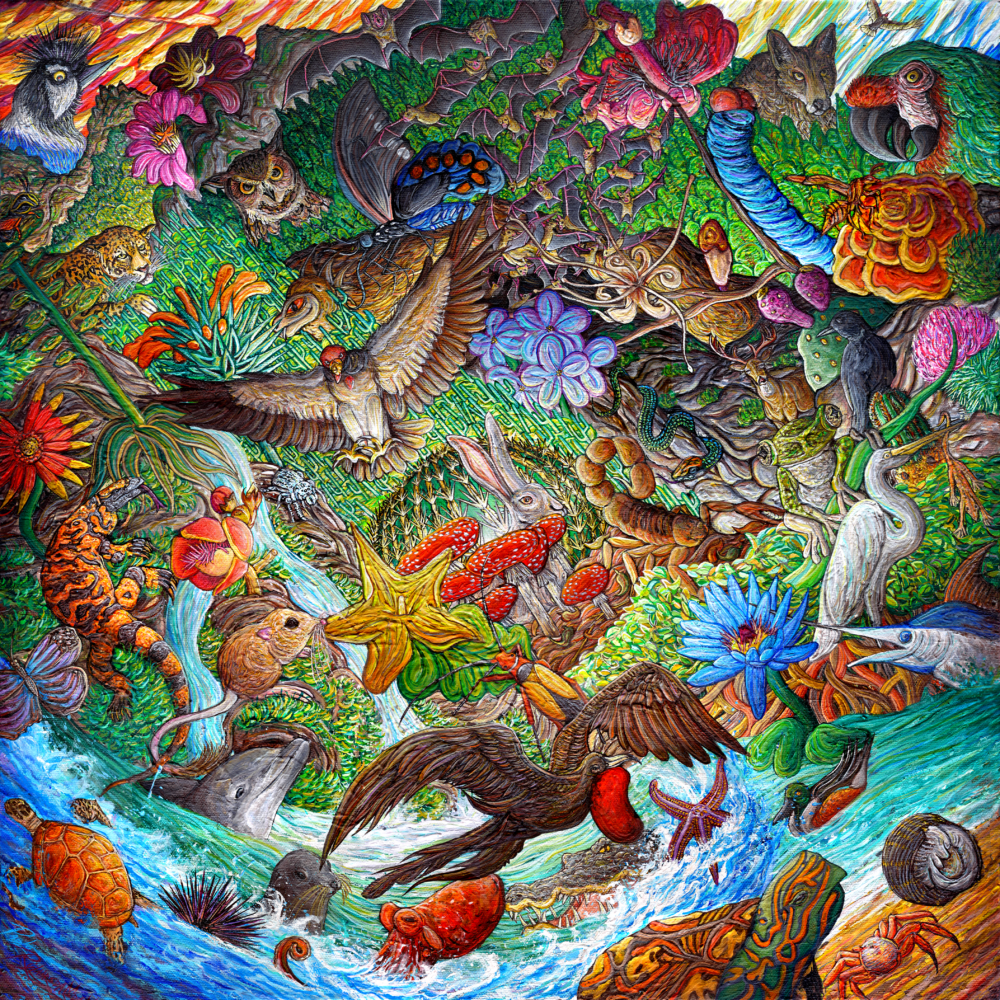 Description
Whenever I think about art, I think about nature. Here's where the essence of our being resides as we are all part of this perfect biodiverse equilibrium.
This is the main feeling that I want to highlight within this work. A reminder, so we don't lose ground. A focal point where we can look back upon when the modern world gets too overwhelming. But the work is also a portrait of the wildlife spirit we all embody, it's that restless sentiment that makes us feel alive and free.
The flora and fauna within this piece can all be found in México and showcase the splendor and true treasures of the biodiversity of this great country.
Details
December 17, 2021
Minted:
@reylarsdam
January 25, 2022
Purchased for 9Ξ:
@parquet_nft
Links