Visions of Sinaloa 2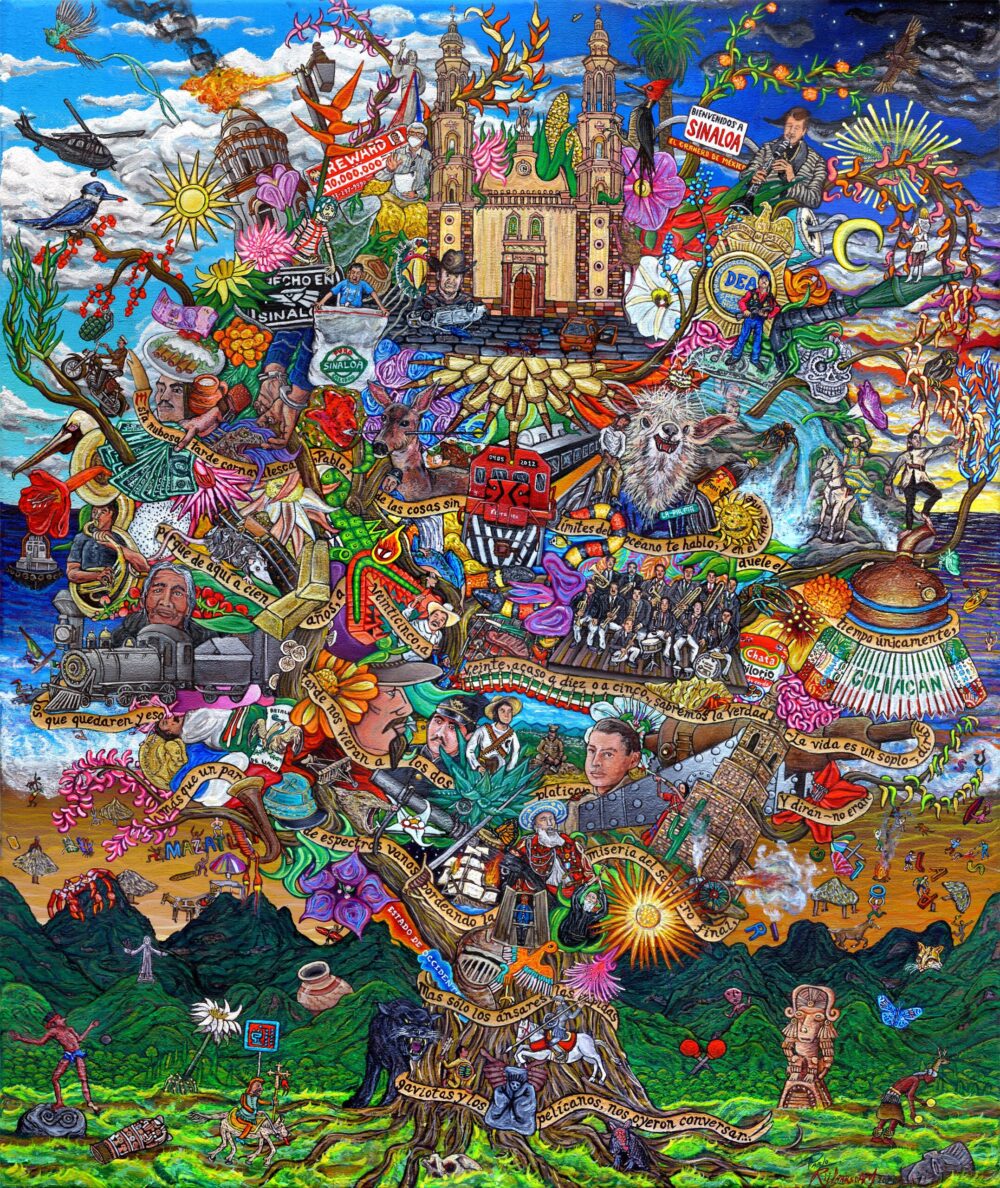 Description
This NFT is about the Mexican state of Sinaloa. It features various traditional elements of the culture of this state such as famous landmarks, artists, festivities, flora and fauna, and foods. It also showcases the importance. of Sinaloa in Mexican history.
It tells Sinaloa´s story from its origins to the modern age through the metaphor of a tree. Starting from the roots and Spanish ´Conquista´, all the way through the Mexican Revolution and Independence, into the present day, ever-growing as a beautiful mix of cultures.
Intertwined in this tree we also find a poem by Osuna Góngora about his encounter with Pablo Neruda in Mazatlán.
Details
November 13, 2021
Minted:
@reylarsdam
November 14, 2021
Purchased for 30Ξ:
@tg12
Links