III. First Sacrifice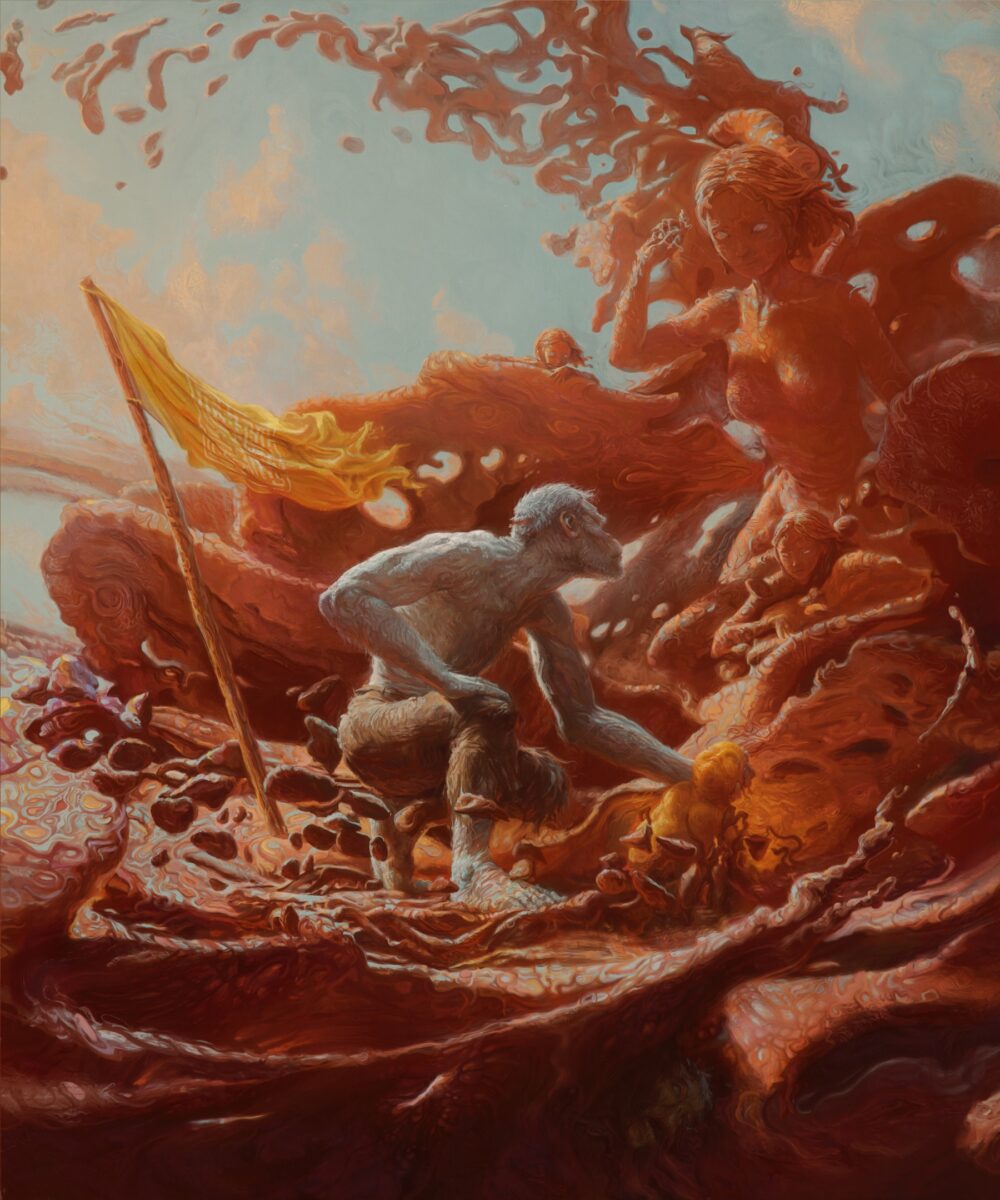 Description
We've never been here before.
This vast space to traverse seems daunting.
No.
Ignore the mirage.
These are not artifacts buried in the sand.
Decay is coming here.
This desert is merely young and in the making.
Leave them.
Along with your offering.
Even the grains will soon be too big of an increment to see.
Mark your progress.
Death to baby.
Long live Luci.
******NOTE ABOUT THE BIDDING PROCESS****** I believe in bringing everyone with me for this next chapter. Both those who come to own my genesis paintings and those who bid. -Every bid on Chapter 1 NFTs will be timestamped and cataloged into a CLAIM CONTRACT. When the auctions close, these will be compiled and I will be painting unique variations of the 4th painting in the series of LUCI's skull based on the total amount of bidders. -Each and every bidder will be entitled to ONE unique variation of LUCI's skull. -Each winning bid of Birth of Luci, Lullabies for Isaac, and First Sacrifice will receive said NFT as well as be entitled to THREE unique LUCI skulls. -The "blueprint" skull painting has already been made and can be previewed in the editorial or on my socials. The variations which will make each distinct include permutations on color, material, painted tribalistic patterns, etchings and runes, overgrown nature, eye/teeth/nail variations, cracks, jewelry, headdresses, and elaborate melted distortions all pulling from the goop world and trip space of LUCI. When the auctions close, the manual process begins, each painting handled with care, and these skulls will be claimable and dropped to all wallets randomly once the final amount of skulls is tabulated and painted.
Details
October 13, 2021
Minted:
Sam Spratt
October 20, 2021
Purchased for 33Ξ:
AnchorDrops
Links