II. Lullabies for Isaac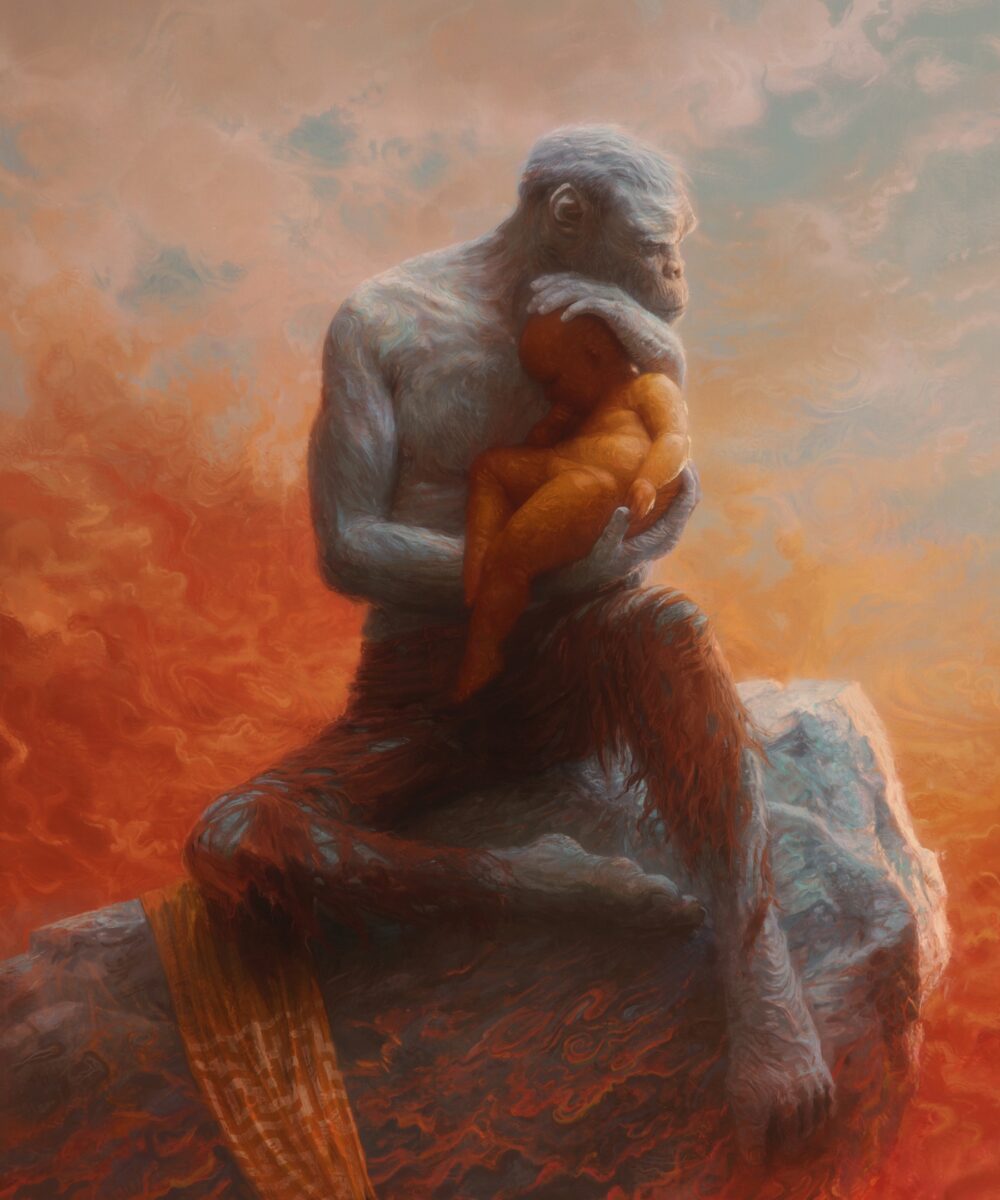 Description
Hokmah missed us.
Ancient echoed efforts wasted.
Shame from the Solo man and every guiding hand.
Yet still, a chance to listen.
Hold our old unformed answers tight.
Our nerfed comfort we cradled ourselves to death in,
Cling one last time.
To the solid ground of empire.
But hurry, as this is goodbye.
Now descend.
And begin the Wander.
Details
October 13, 2021
Minted:
Sam Spratt
October 20, 2021
Purchased for 16.17Ξ:
Fewocious
Links