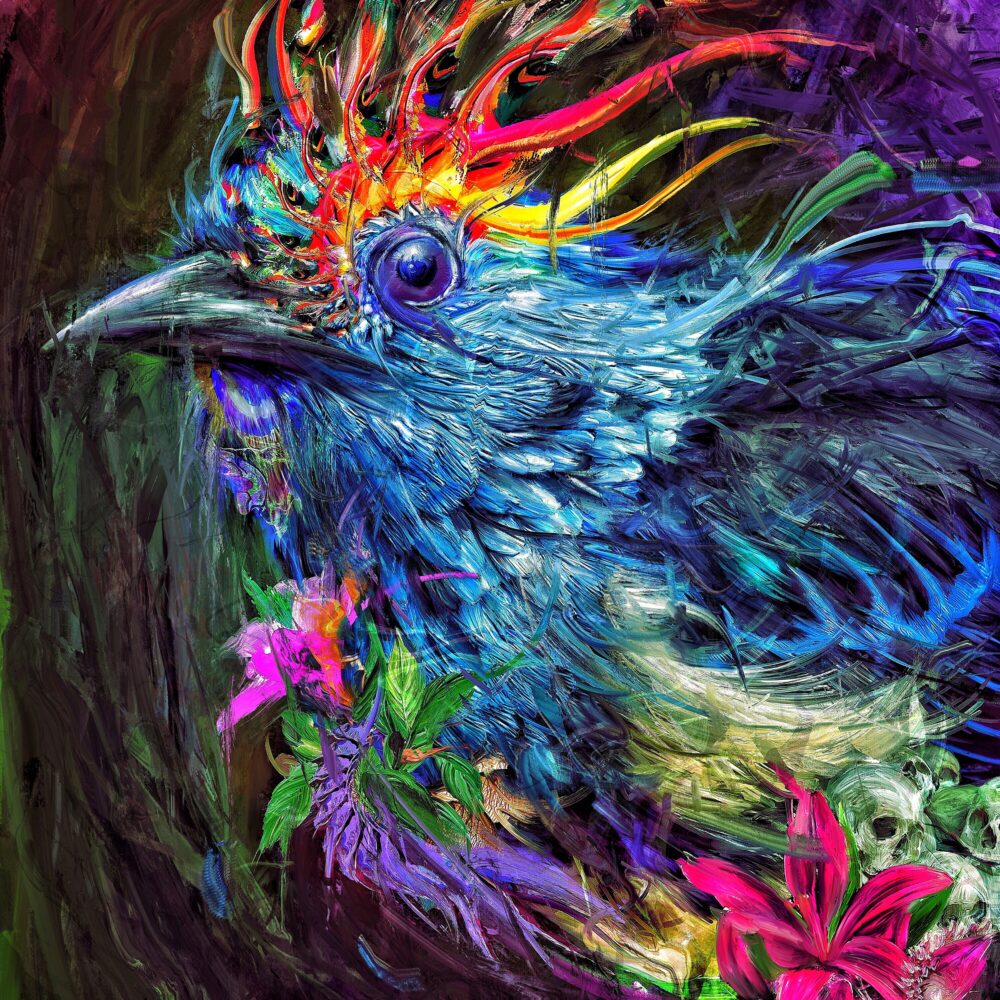 Description
Blue feathers tethered to perception, Stretching the boundaries of our reflection.
An eye finds what it's not missing, So we venture on an uncommissioned mission.
Flowers a new addition, Colors of a fresh description.
Ever since our inception, Dance in a new direction.
Death hidden by our invention, A connection when we're apart.
Together, creates art.
Separate, we own our hearts.
From the start, so much to discover,
A journey of each other
~ Carmacace. // Collector of the artwork will also receive the Sketch of the artwork as a 1/1 nft gift
Details
August 23, 2021
Minted:
@archannair
August 26, 2021
Purchased for 15Ξ:
@tappysf
Links