Rare Scrilla on Blazing Trails and Artistic Freedom
Scrilla is a multidisciplinary artist, DJ, and producer. He is widely known for being an early contributor to cryptoart on Bitcoin's Counterparty network, as well as the creation of Fake Rares. Scrilla uses a range of mediums from pen, marker, glass, paint, Ai, and music for his visual and audio artwork. His pieces are typically known for their color, psychedelic aesthetic, and surreal cartoonish style that marries both audio and visual components. He has produced records and done some cover art in Hip-hop over the past two decades. In this interview, we dive into Pepes, the power of a name, and the multi-hyphenate hustle. Please note, this conversation has been edited for brevity and clarity.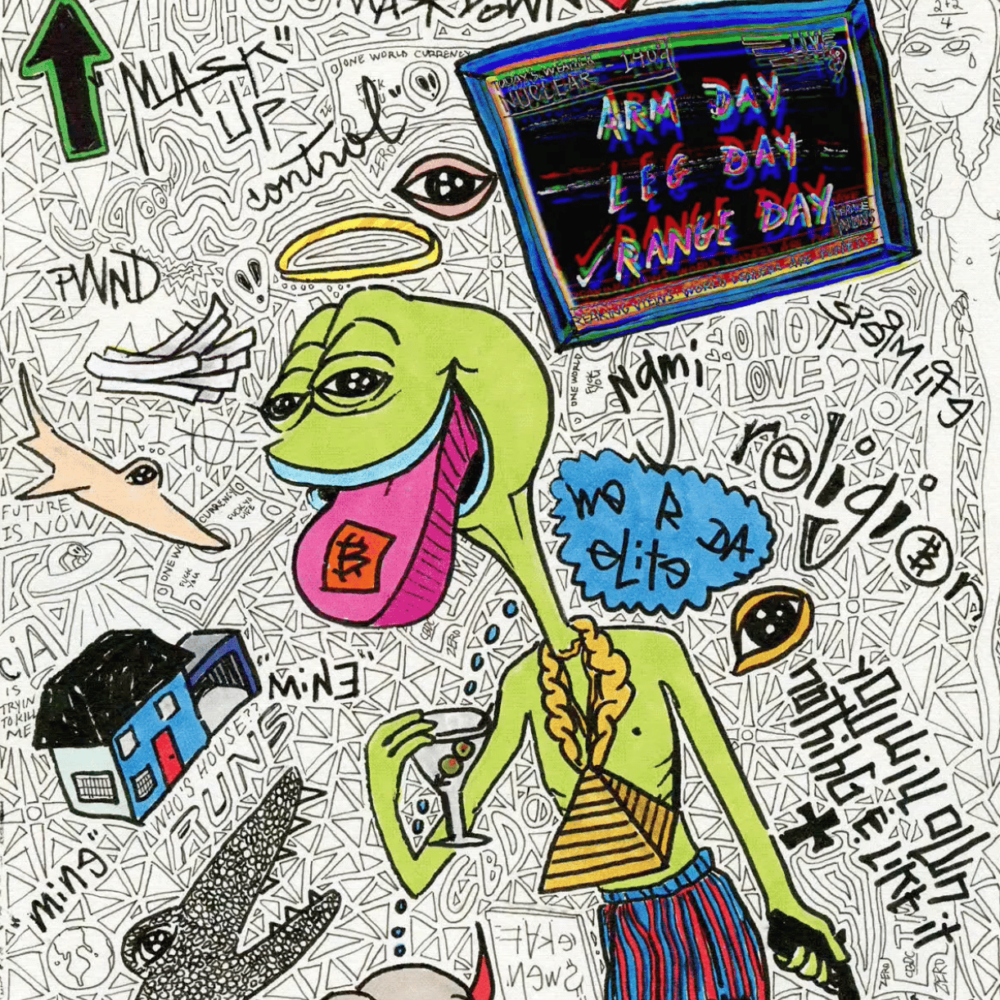 Q: When did you first start in the realm of creativity? What are your first memories of creating things?
RARE SCRILLA: One of the first things my grandmother taught me was the art of drawing. Some of my earliest memories are also of my dad drawing cartoons and stuff like that.  Everybody on my dad's side of the family has artistic prowess, going back generations. In my kindergarten class, I won a contest and two of my drawings were published in a south- Florida newspaper. I also saw a Billy Crystal movie early on in life where he worked as a creative. From that moment on, I was interested in how I could make a career out of being a creative.
Q: Were you encouraged to do creative things growing up?
RARE SCRILLA: Yeah. I lived in a pretty free household with just me, my mom, and my younger brother. I would get caught drawing on things all the time and wouldn't get into too much trouble. I was self motivated to see what new ideas I could come up with. My mom encouraged me to go to an art school.
Q: You were very early to crypto. How did you find crypto? It seems like you were very drawn in very quickly?
RARE SCRILLA: I found it in 2012. One of my roommates was mining Bitcoin and we were like, "What the fuck is that?" Bitcoin was around $30 at that time. I wasn't drawn in until I created the Silk Road Album in 2014, and completely immersed in it until 2015, with the discovery of the Trollbox chats- which was basically a free, immersive education of crypto and internet culture at the time.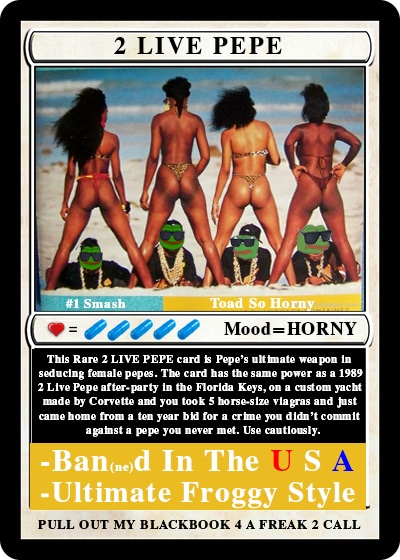 Q: How did you come to create art and music for the crypto world? 
RARE SCRILLA: So I was looking for a theme to do an album on. I heard about the Silk Road in 2013, and I was just mesmerized that this marketplace could exist. It was just bizarre to me that people could sell drugs on the internet so freely.  I was fascinated by it, thinking like, "goddamn, these guys are crazy." It's like hacker culture, and these people really believe in their own sovereignty and it  drew me in. 
I  started a silkroad Flipboard page that got a lot of traction.  I'd add any and all Sil Road related news articles and videos to the page. I'd also drop the singles from the album and I'd start putting the videos and the songs and stuff in the Flipboard page. That was how I mainly promoted it. Foundation Media put the record out, we tried to sell it for bitcoin, but there were few avenues available. It was still early, I wasn't fully plugged in with the Bitcoin community and the rappers on the album didn't know anything about Bitcoin or the silkroad and were like, "what the fuck am I rapping about, Scrilla?"
Q: You broke into the crypto music community with your album, and then additionally began creating visual art.  Can you talk a bit about that journey?
RARE SCRILLA: Once I got into the Bitcoin community, I didn't look up for two straight years. I learned everything I could about Bitcoin and cryptocurrencies in the exchange trollbox chats. It was a strange time,I grew a giant afro at one point, I grew a beard down to  my chest. I became a bit of a recluse. I just got all the way deep into it. I was drawing a ton of album cover art for local and regional rap & DJ albums.

Then, Rare Pepes came out, I started seeing them in the trollboxes and on twitter.  I totally related to that funny and comical work, it was enigmatic. I started collecting early, cards 2 and 3 hadn't yet sold out. I drew 30 of the Rare Pepes and the Rare Pepe Wallet (RPW) logo. I started traveling around the East Coast doing a podcast called Art on the Blockchain, discussing tokenized art and music in early 2017. We had a monthly crypto artist meetup in Washington, DC.  I went all in very quickly. I believed before most that this new avenue for artists and musicians was going to be a game changer.
I've always looked at names as temporary. I have a mindset of metamorphosis every seven years. I think I've played into that, whether I mean to or not.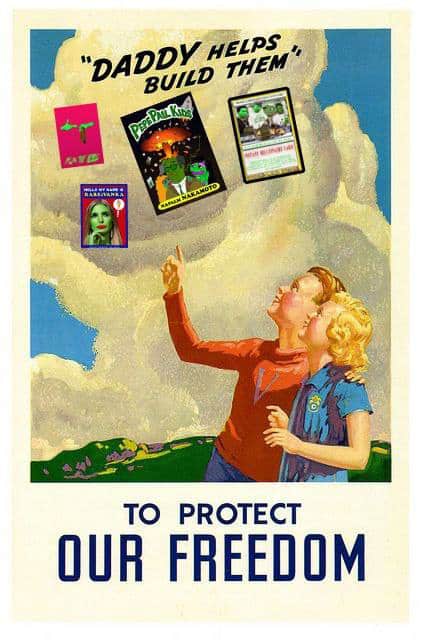 Q: You've also had a lot of different names, actual names, you've had DJ names, you have your artist names. Can you talk about all of those different identities, what those hats are and who those people are? What is Rare Scrilla vs. Fake Scrilla vs. DJ Scrilla?
RARE SCRILLA: I've always looked at names as temporary. I think as I look back, I have a mindset of metamorphosis every seven years- which is more unconscious than conscious. When I first started, I was DJ Hi-C.. Then people just started calling me High Scrilla, High Scrizzle, or whatever. My first name starts with J, so then it was J-Scrilla, and I went by that for many years. During that tenure, many people knew me as Guns-n-Butter (my friend Chops and I created music for 10 years as GNB) as well. Later,  I would go by the Dope Pope or $crilla Ventura. I often laughed at people who took themselves too seriously and played on that a little bit with those names. Then it became Rare Scrilla when I started doing Rare Digital Art. Then I've just played around with the 'Scrilla' part and Rare Scrilla has become my name. I'll use Fake Scrilla too just because of the play on the Fake Rares. Of course, DJPEPE is a character I manage and has become a staple on the Bitcoin blockchain.
Q: How does it feel to have the freedom to alter your artistic vision? 
RARE SCRILLA: I've always been an independent person and therefore an independent artist, doing my own thing and keeping control of the product. After I graduated, I worked as a graphic designer for two weeks at a company and quickly realized it wasn't for me. Being independent and able to work freely in any medium I choose and explore new avenues is really what being an artist is all about. I go through waves where I will make beats and music, then spend a month on a stained glass piece, then draw for a few weeks, or maybe do it all at once and just have several projects in different stages of completion.
Q: What's your advice for someone who is in your shoes at a younger age wanting to go and dive into this nebulous world of cryptoart and Pepes?
RARE SCRILLA: I don't have all the answers, but when I was getting started in art and music, I always kept a steady, reliable income stream that gave me the freedom to do music as a hobby. I also never worked a 9-to-5 but I always had some kind of hustle. Just get out of your comfort zone and don't be afraid to try things and don't worry about the money, the money comes. I think if you love something enough and you're passionate about it, you'll find a way to earn off of it.
It takes time. I think jumping into things and getting straight to the top is actually harmful. Being on top wanes quickly.
Q: What are your thoughts or tips on building up the stamina that it takes to become a successful multi-hyphenated creative?
RARE SCRILLA: It takes time, patience, and a positive attitude. I think jumping into things and getting straight to the top is actually harmful. Being on top can wane quickly. Taking the steps up the ladder and learning every tier a little bit as you go up is good. It's important not to depend too heavily on others, you need to learn how to do your own marketing and distribution, or mint your own tokens. It doesn't mean you have to always wear those hats, but having the knowledge of how to do it will help when you need it most.
Some people in the record industry are one-hit wonders. A lot of times it's because they get a deal- which at first is just a loan, and they put the song out, and they fizzle out and you never hear from them again– because they didn't really put the work into booking their own shows and get their own distribution and climb up.
Author: Georgia O'Eth
SHARE ON TWITTER
SHARE ON TWITTER
SHARE ON TWITTER