VIII. STRENGTH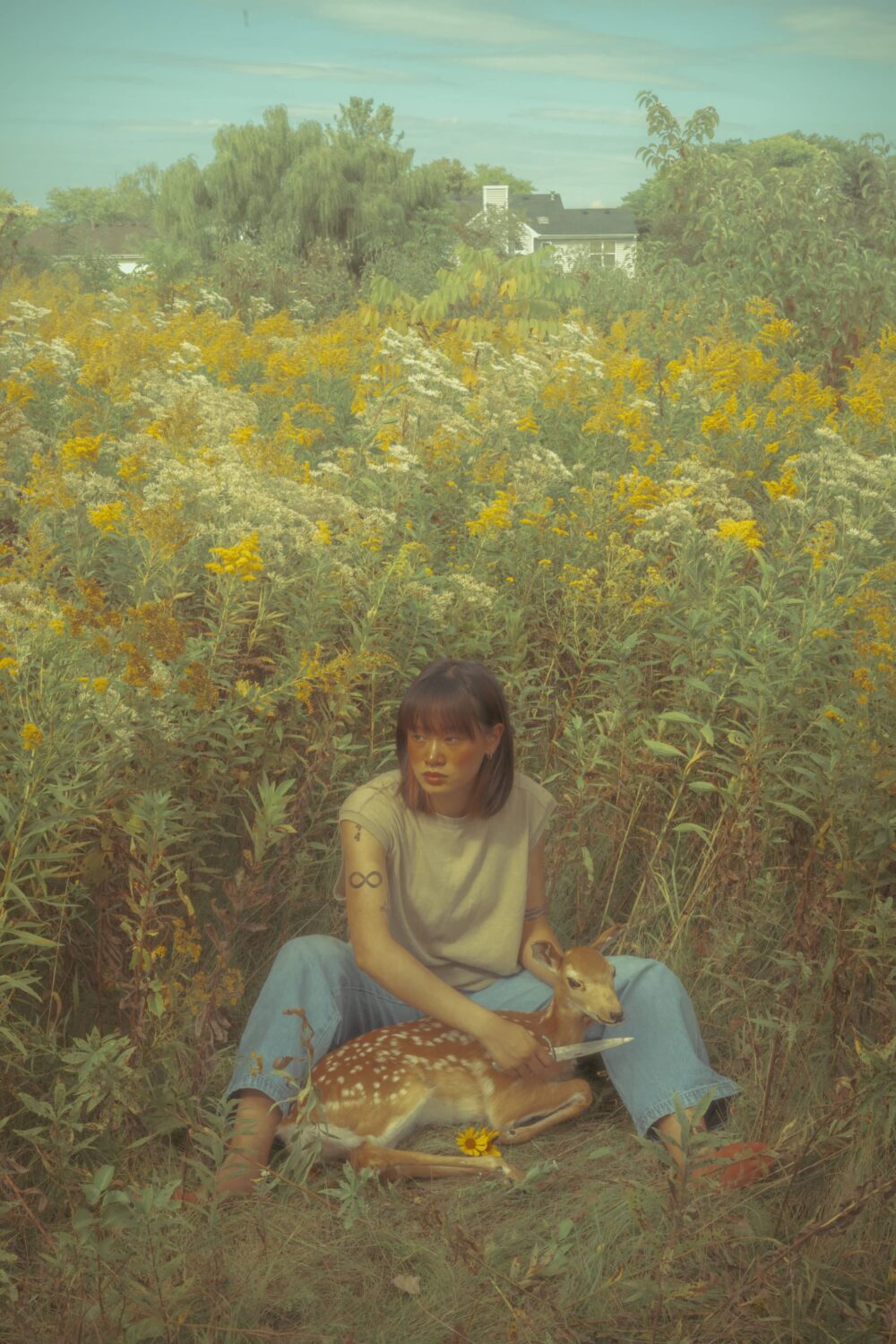 Description
Upright: Strength to do difficult things gently, wisdom, confidence in tough choices, protector, coming of age.
Reversed: Not knowing one's own power, capriciousness, finding the easy way out, killing the inner child too soon.
A woman sits in a prairie of goldenrod just hidden from the view of a neighborhood behind her. She is barefoot and casually dressed, gently engulfing a fawn laying between her legs. Looking to her right, she holds a silver dagger to the throat of the fawn. On her right arm is an infinity tattoo.
When the violence of a hot midwestern summer begins to cool, the goldenrod flower blooms everywhere, filling the prairies and roadsides with a final ode to the sun. The goldenrod traditionally symbolizes encouragement and growth, but also caution. The woman here is suspended in this moment between seasons, a period I like to think of as ""summer's grace."" The summer heat brings incredible forces of life that clash and burn, growth rapidly overlaps, plants fighting for the sun strangle one another, creatures reproduce and most will not survive through the season, for the abundance of life also means the strength of predators. In this moment, the peak of summer has past and the infinite cycle turns toward the mercy of a cooling atmosphere, towards an inevitable autumn, towards the grace of death.
Details
September 30, 2022
Minted:
Summer Wagner
October 1, 2022
Purchased for 8Ξ:
neonmonk
Links