blood in the streets, late to the ball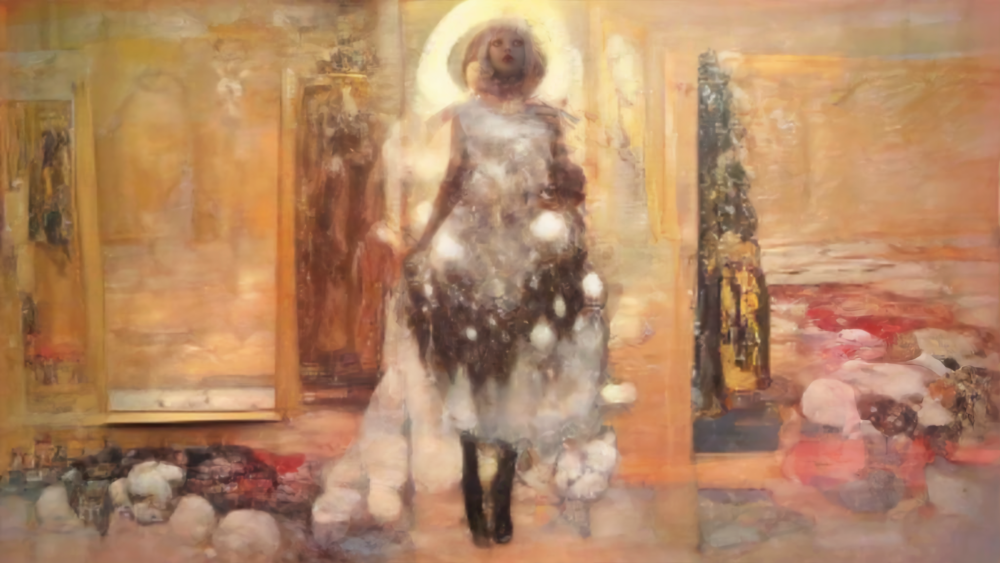 Description
"AI, 3D, Digital. 8K+.
Sotheby's Contemporary Day Auction,
3 March 2022,
London.
Created using a blend of 3D, digital painting, and the AI-collaborative painting tool, ""prosepainter."" Prosepainter was created by Joel Simon, Victor Perez, and Morphogen.
The AI draws from the aesthetics of John Singer Sargent, Abbott Handerson Thayer, John William Waterhouse, Evelyn De Morgan, Gustav Klimt, and John William Godward. The artist endeavors to imbue a sense of cultural heritage--and further, a sense of qualia--into work created collaboratively with AI.
The experience of a generation inheriting the Earth. Centuries of lineage culminate into a point of divergence. The human and the artificial. Cassandra, Pandora, Eve. Disruptive innovation arrives."
Details
February 13, 2022
Minted:
@clairesilver
March 11, 2022
Owned:
@art_pleb
Links