anonymous incarnatia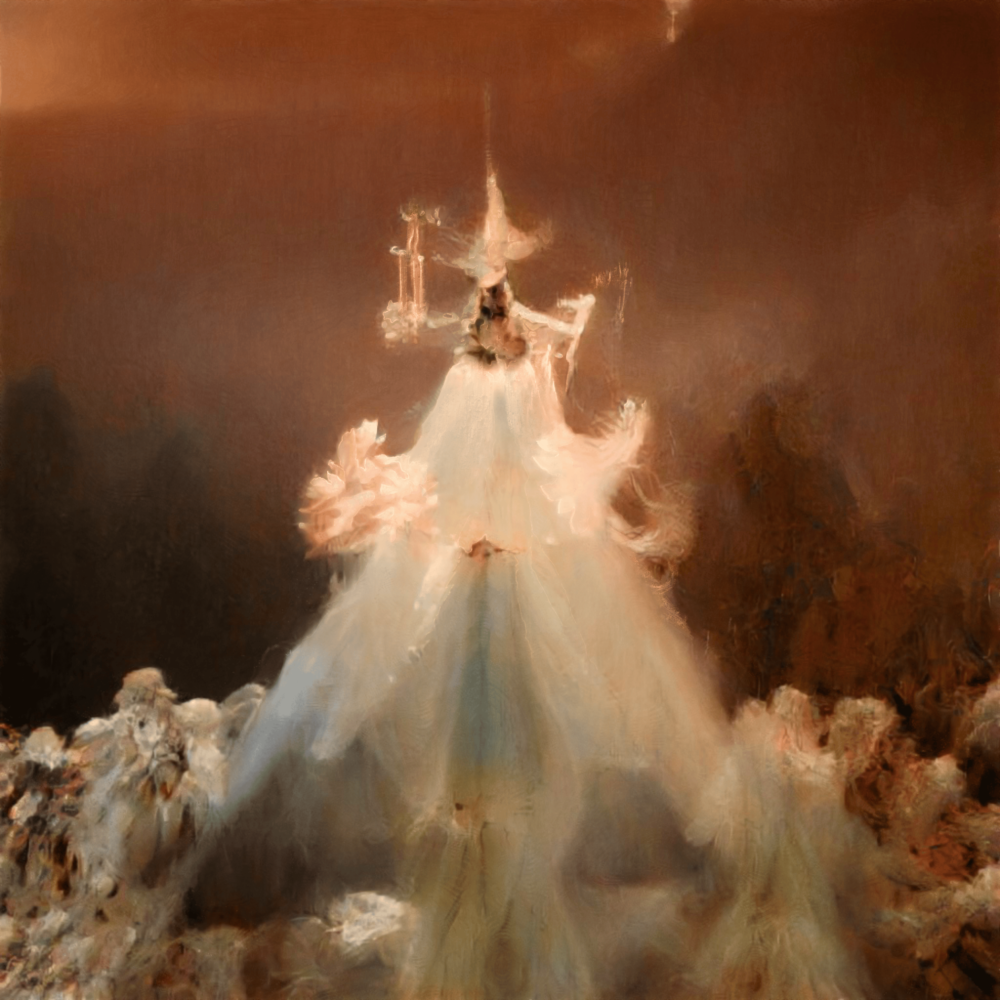 Description
"AI, Digital. 4K.
This work represents the freedom and new beauty of digital identity. The faceless figure stands atop piles of wilted white carnations, holding the first pale pink blooms of spring. The intangible spirit of the figure radiates with the light of the true, inner self, leaving behind the physical decay of a prior life.
The piece is composed of thousands of images via Artificial Intelligence, with both digital and hand-drawn elements. In this way, it exists collaboratively between the human, the machine, & the transcendental. The figure remains faceless, though the artist's hand has highlighted with golden light the shifting forms therein.
The aesthetic is meant to call to mind the classical style of the "old masters" of both the East and West, aiming to bring forward the treasures of our cultural lineage into the new realities of an AI-assisted future.
drink in your true colors
pale and strong like the first light of morning
rise, anon
and turn your face to the sun"
Details
September 27, 2021
Minted:
@clairesilver
September 28, 2021
Purchased for 15.5Ξ:
0x577eBC5De943e35cdf9ECb5BbE1f7D7CB6c7C647
Links