Stickman Battle: Delft Revenge!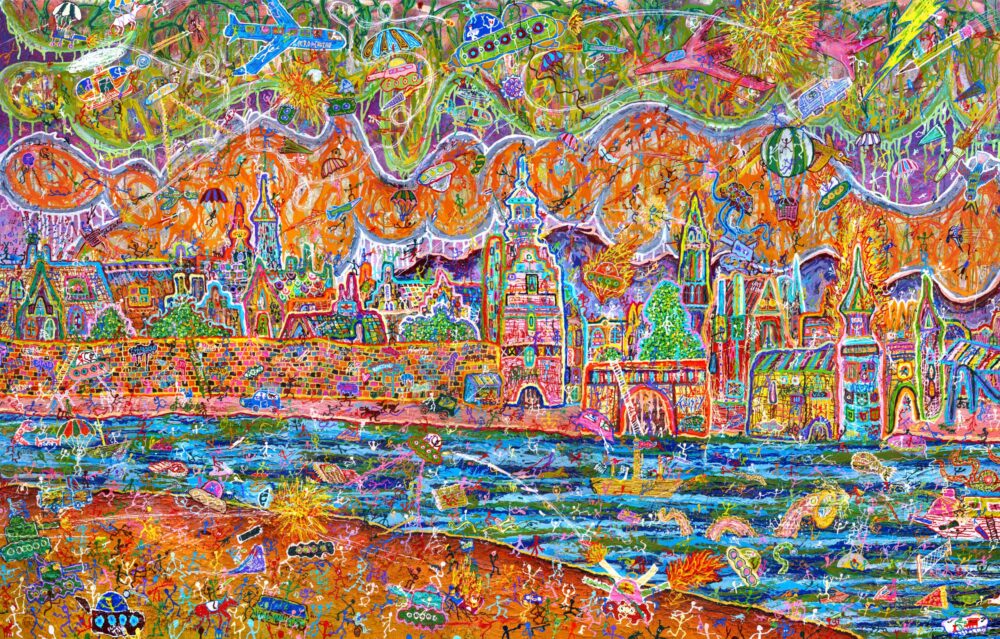 Description
In art class the teacher prohibited me from drawing stickman wars, 20 years later I took revenge and painted this 3-meter stickman battle. Now available as NFT. Never give up.
This work is at the same time my version of Johannes Vermeer's painting 'View of Delft'.
REY
Details
August 2, 2021
Minted:
@reylarsdam
August 3, 2021
Purchased for 3.25Ξ:
@TappySF
Links